IMPORTANT NOTICE
Although some of you may have already received assistance from various organizations, in order to receive assistance at the federal level ALL REQUESTS FOR ASSISTANCE should go through the 211 call center provided by the United Way. Just dial 211 from any phone. This will help ensure their presence, support and perhaps discounted pricing for various items. Please get the word out and share with all of your neighbors, friends and family that were affected by the flood. Thank you.
The inaugural start of Future Fest has been postponed to the year 2021 to better accommodate area businesses and residents. There are many events planned that are sure to be enjoyed by all ages and interests.
Pursuant to guidance from the Michigan Health and Human Services due to COVID-19, all Thomas Township passport services are suspended until further notice.
Please follow this link to search for other available facilities https://iafdb.travel.state.gov/DefaultForm.aspx
Just a reminder that when you are making any payments at the Thomas Township Office they must be in the form of check, cash or money order. We do not accept credit or debit cards. Thank you for your understanding.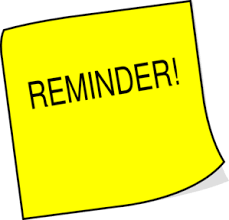 Excerpts from the Detroit Free Press
DON'T FLUSH WIPES DOWN THE TOILET, Officials Warn
While it makes sense to buy disinfectant wipes, hand sanitizer and facemasks during the COVID-19 pandemic, toilet paper has been flying off the shelves too, leaving many confused and toilet-paper less.
People have already started using common alternatives like wet wipes and cutting paper tower rolls into pieces. While the substitutes are creative, it's important to remember that these innocent alternatives will cause serious consequences because only toilet paper should be flushed down your toilet.
Personal wipes are especially misleading because they are often labeled "flushable" but they can clog sewer pipes and create "fatbergs"- enormous piles of goop, grease and garbage in the sewers. In 2018, a 100-foot long, 11-foot-wide, 6-foot-thick fatberg weighing 19 tons was found in southeast Michigan's Macomb County. This fatberg restricted flows and damaged sewer lines. It cost the County about $100,000 to remove.
Please don't flush baby wipes, cleaning wipes, tissues, paper towels, dental floss, cotton balls or swabs, cat litter, grease, prescription drugs or cigarette butts. All of these have a tendency to collect in your sewers and will clog it. Remember, just because it says it's "flushable" doesn't mean it is. My two-year old's stuffed Tiger was flushed down the toilet along with a few plastic army men. Guess what?
To view the 2019 Saginaw Region Water Quality Report, click here.
Brush Drop Off Dates for 2020 are as follows:
April 2020 – 4, 11, 18, 25
May 2020- 9, 23
June 2020 – 6, 20
July 2020 – 11, 25
August 2020 – 1, 15, 29
September 2020 – 12, 26
October 2020 – 3, 10, 17, 24, 31
Brush may be taken by the homeowner to the Township brush drop off site located at the northwest corner of Gleaner and Frost Roads. No stumps, leaves, grass or commercial brush will be accepted. The site will be open from 8 a.m. to 12 p.m.