The 2020 Trash & Treasures Rummage Sale Event will be held from Thursday, July 16th through Sunday, July 19th, 2020!
Please click here to fill out the Registration Form, even if you only plan on opening your sale for one day you are more than welcome to register!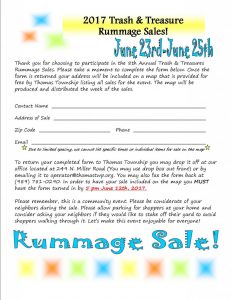 Just a reminder that when you are making any payments at the Thomas Township Office they must be in the form of check, cash or money order. We do not accept credit or debit cards. Thank you for your understanding.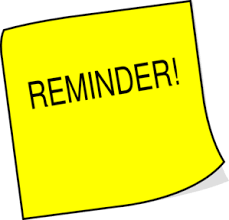 This Month's Current Featured Business:
Armstead Automotive!
Please click here to view the full article with business information,location, and times!
The purpose of the page is to familiarize the community with businesses that are located in Thomas Township and the services/products they offer. Each and every business located in Thomas Township has the opportunity to appear as our "Featured Business". There is no cost to the business to do so. If your business is interested in participating, please contact the Thomas Township Office at (989) 781-0150 or email operator@thomastwp.org.
To view the 2018 Saginaw Region Water Quality Report, click here.
Full and part time employment opportunities are available!
Brush Drop Off Dates for 2020 are as follows:
April 2020 – 4, 11, 18, 25
May 2020- 9, 23
June 2020 – 6, 20
July 2020 – 11, 25
August 2020 – 1, 15, 29
September 2020 – 12, 26
October 2020 – 3, 10, 17, 24, 31
Brush may be taken by the homeowner to the Township brush drop off site located at the northwest corner of Gleaner and Frost Roads. No stumps, leaves, grass or commercial brush will be accepted. The site will be open from 8 a.m. to 12 p.m.