The Thomas Township Office will be closed Monday, May 30, 2016 in observance of Memorial Day.  The office will reopen Tuesday, May 31, 2016 at 8:00 a.m.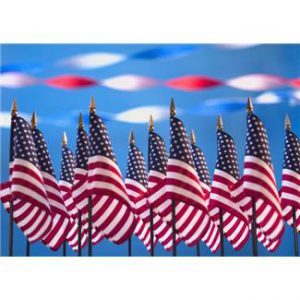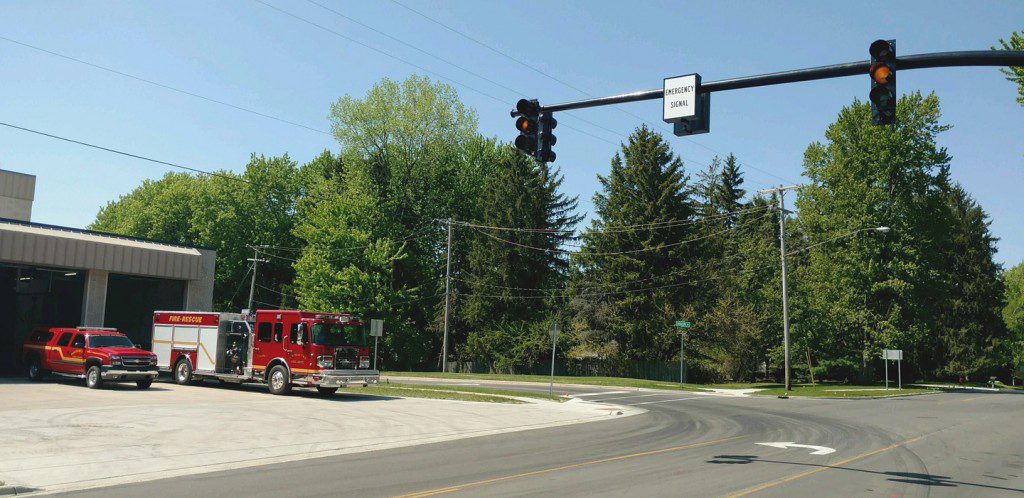 We now have an emergency traffic signal on N. Miller Road in front of fire station #1.  The purpose of this emergency light is to provide a safer environment for our fire fighters when returning to the fire station after each run.  Before the installation of this light, we had some very close calls, where drivers nearly hit our fire fighters as they were directing the trucks into the station.
By policy, and best practices for preventing accidents at most fire stations, the recommendation is to have someone serve as a "guard" whenever the trucks are backing up. This is intended to prevent the driver of the fire truck from backing into something and/or preventing them from hitting a person walking or riding a bike that comes up behind the truck when backing up.  At times, people that are out walking and riding their bikes don't always see the fire truck backing up, they are talking with their friends, listening to their radios  or just aren't aware that a truck on the road is pulling into the fire station.  In our recent "close call" our firefighters were almost hit by a driver that literally pulled up into the fire station's front parking lot to go around "behind" the fire truck.
The emergency traffic light will be a constant blinking yellow on N. Miller Road.  When fire trucks are leaving or returning to the station, the traffic signal will cycle from green then to yellow then to red for North Miller Road allowing the trucks to come and go as needed. The light will then stay red for one minute (unless more trucks are leaving or returning).  We will make every attempt not to delay traffic on North Miller Road any longer than is necessary to keep our responders safe.
Currently we are working on installing directional shields so the lights are not visible while on Shields Drive so as not to cause and confusion for drivers on Shields Drive.  If you have any questions, please don't hesitate to contact the fire departments administrative office at 781-4141.
Thank You
Chief Cousins
The Saginaw County Sheriff's Department is once again beginning their deceased wild animal pickup for the season.  If you have or see a dead deer, or other NON-DOMESTICATED animal in the road, please call (989) 790-5441.  For domesticated animals (dogs and cats) you should continue to use the Saginaw County Animal Control at (989) 797-4500.
Register for the Thomas Township annual Trash & Treasures Rummage Sales! The Sales will be from Friday, July 8th through Sunday, July 10th!
(If you are going to email the form in, please save it to your computer first, otherwise the information provided does not submit. Thank You!)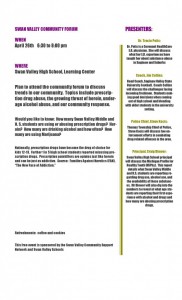 Drinking water quality has been the focus of the local and national news lately.  Though our drinking water customers are served by the Saginaw Water Treatment Plant, it is totally independent of the problematic water systems located elsewhere and enjoys reliable and safe drinking water because of the hard work of many dedicated professionals.  Highly trained and certified staff works around the clock to deliver your water each day, with hundreds of laboratory tests completed daily just to make sure that your drinking water meets or surpasses all federal and state requirements.
Under the federal Clean Water Act, each public water system is to provide its customers with a Water Quality Report each year.  The report shows specific water quality parameters and test results.  To view the 2015 Water Quality Report, please click the link.
North Gleaner Road between Gratiot and Geddes is now closed until further notice.  The culvert which was recently replaced has failed, and will need to be replaced again.  Please observe all detours around this area.
Brush Drop Off Dates for 2016 are as follows;
April 2016 – 2, 9, 16, 23, 30
May 2016 – 7, 21
June 2016 – 4, 18
July 2016 – 16, 30
August 2016 – 13, 27
September 2016 – 10, 24
October 2016 – 1, 8, 15, 22, 29
Brush may be taken by the homeowner to the Township brush drop off site located at the northwest corner of Gleaner and Frost Roads.  No stumps, leaves, grass or commercial brush will be accepted.  The site will be open from 8 a.m. to 12 p.m.