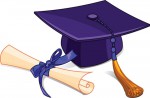 The Thomas Township Firefighters Association is offering three $500 scholarships to qualifying township residents.
Those eligible are any high school graduate or G.E.D. equivalent who resides within Thomas Township. The candidate must have earned a cumulative GPA of 3.0 or better.
The recipient must be pursuing or planning to pursue undergraduate, graduate, or job skills at an accredited university, college or a recognized trade school.
First consideration will be given to those entering an emergency services field.
The Thomas Township Firefighters Scholarship deadline is Friday, April 29, 2016.
All information submitted is confidential.
Click for complete information and application.
http://www.thomastwp.org/departments-services/fire-department/scholarship-information
The Thomas Township Office will be closed on Monday, February 15, 2016 in observance of President's Day.  The office will reopen Tuesday, February 16, 2016 at 8:00 a.m.
**President's Day will not delay trash pick-up for the week of February 15, 2016**
The 2016 Dates for Trash & Treasures Garage Sales as well as Festival Days are here!
The Trash & Treasures Sales will take place from Friday, July 8th through Sunday, July 10th 2016.
Festival Days will be running from Monday, July 4th through Sunday, July 10th 2016.
Registration for the 2016 Trash & Treasures Rummages is here!! Click here to fill it out now!
Brush Drop Off Dates for 2016 are as follows;
April 2016 – 2, 9, 16, 23, 30
May 2016 – 7, 21
June 2016 – 4, 18
July 2016 – 16, 30
August 2016 – 13, 27
September 2016 – 10, 24
October 2016 – 1, 8, 15, 22, 29
Brush may be taken by the homeowner to the Township brush drop off site located at the northwest corner of Gleaner and Frost Roads.  No stumps, leaves, grass or commercial brush will be accepted.  The site will be open from 8 a.m. to 12 p.m.