UTILITY BILLING/CASH RECEIPTING FULL-TIME CLERICAL – Thomas Township is seeking an organized, professional and courteous individual for the position of Utility Billing/Cash Receipting Clerk. Applicants should be proficient with all Microsoft Office Programs, cash handling, knowledge of basic office machines and answering a multi-line phone. Applicants must also have experience interacting positively with the public in possible high stress situations. A high school diploma or G.E.D. and a valid Michigan driver's license are required. Experience with BSA utility billing/cash receipting software and some basic accounting experience is preferred. This is a union position with a starting wage of $14.23. Benefits include health, vision and dental insurance, short-term & long term disability, life insurance and pension. You can view the job description and print an application online at www.thomastwp.org. A resume along with an application should be directed to Thomas Township, Attn: Fiscal Services Director, 249 N Miller Road, Saginaw, MI 48609. Applications will be accepted until the position is filled or through October 2, 2020. Thomas Township is an E.E.O.
Halloween and trick-or-treating is a nationally recognized day for children to dress up in costumes and go door to door to receive a treat and it is not sanctioned by the Township. The Township only announces the suggested trick-or-treating hours (5:30 – 7:30 pm) so that it keeps a sense of order with the increased amount of pedestrian traffic for that evening and the Township has no further involvement.
The Township has no legal authority or basis to cancel Halloween and trick-or-treating or to restrict the free movement of its residents. Participation in trick-or-treating is an individual parent decision, both by those who choose to allow their children to go door to door and those who choose to hand out candy.
All residents who participate, however, should adhere to any public health recommendations from the Saginaw County Health Department. Be safe and utilize common sense, such as, wear a mask and maintain social distancing if not in the same household.
Please be smart and be safe!
If you have not completed your 2020 Census, now is the time to do so!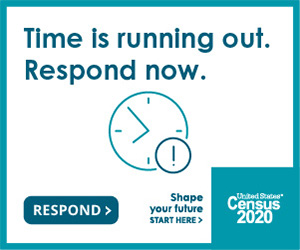 Click here now to complete the 2020 Census.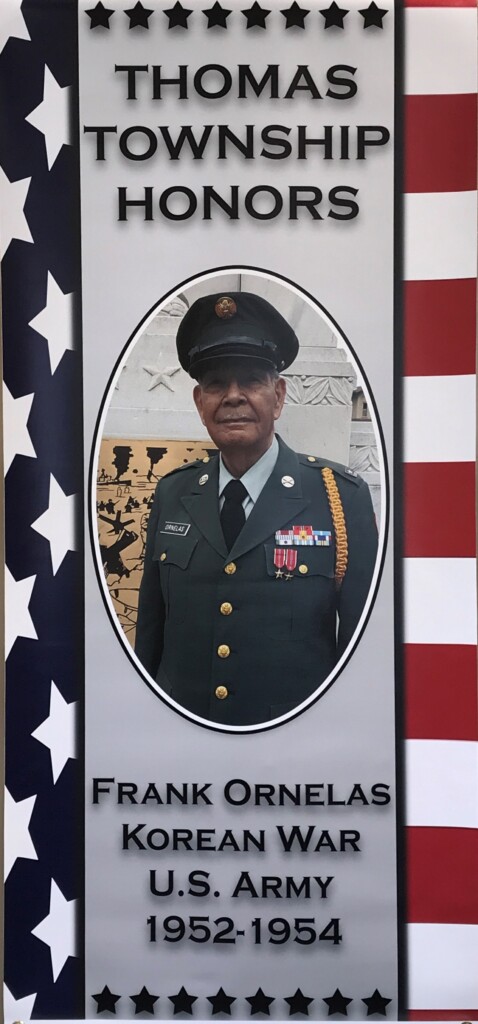 Thomas Township and the Downtown Development Authority have launched a new program to honor our "Hometown Heroes" For further information, please click here.
Thomas Township Offices are now open. Please note that new office hours are from 9:00 a.m. to 4:00 p.m Monday through Friday to allow for cleaning and sanitizing. Masks are required to enter the building and social distancing will be observed. Appointments are encouraged to avoid delays. Payments are encouraged to be made via the drop box, mail or online. We appreciate your patience.
How do I receive an Absent Voter Ballot Application?
Applications are available online at https://www.michigan.gov/sos/0,4670,7-127-1633_8716_8728-21037–,00.html
I received an Absent Voter Ballot Application in the mail and I already filled one out in March. Do I need to fill this one out?
Yes. The application that went out in March did not include the August election. Please mark the appropriate box(es) that you would like to receive ballots and return to the Clerk via mail or the drop box at the Township Office.
I signed up to always receive absentee ballots so why am I receiving this application?
Voters have the option to be placed on a permanent absentee voter list. This does not mean that they are exempt from completing an absentee ballot application. By being placed on the permanent absentee ballot application list it allows the Township to automatically mail you an application for elections in that current year. The application must be completed and returned to the Clerk in order for the Clerk to verify the signatures and distribute the requested ballots.
Can I return my Absent Voter Ballot Application in the drop box at the Township Office?
Yes the applications can be returned via mail or by utilizing the drop box.
I will be away at school and would like my ballot mailed there. How do I do that?
There is a section near the middle where you can put the start date and end date that you will be at a different location and enter the address you would like the ballot mailed.
How do I know if I am registered to vote and how do I track my absentee ballot application?
Go to https://mvic.sos.state.mi.us/ to look up everything from what is on the ballot to whether you are registered to vote and where.
IMPORTANT NOTICE
Although some of you may have already received assistance from various organizations, in order to receive assistance at the federal level ALL REQUESTS FOR ASSISTANCE should go through the 211 call center provided by the United Way. Just dial 211 from any phone. This will help ensure their presence, support and perhaps discounted pricing for various items. Please get the word out and share with all of your neighbors, friends and family that were affected by the flood. Thank you.
The inaugural start of Future Fest has been postponed to the year 2021 to better accommodate area businesses and residents. There are many events planned that are sure to be enjoyed by all ages and interests.
Pursuant to guidance from the Michigan Health and Human Services due to COVID-19, all Thomas Township passport services are suspended until further notice.
Please follow this link to search for other available facilities https://iafdb.travel.state.gov/DefaultForm.aspx