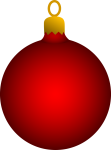 It's fun to decorate for the winter holidays, but holiday decorations can increase your risk for a home fire. As you deck the halls this season, be fire smart.
• Only use laboratory-tested lighting and extension cords.
• Inspect holiday lights each year for frayed wires, bare spots and excessive kinking or wear before putting them up.
• Never overload outlets or extension cords.
• Connect strings of lights to an extension cord before plugging the cord into the outlet.
• Do not leave lit holiday lights on unless someone is in the room.
• Do not place your holiday tree close to a heat source, including a fireplace or heat vent. The heat will dry out the tree and it could catch fire by heat, flame, or sparks more easily.
• Never put holiday tree branches or needles in a fireplace or wood burning stove.
•When the tree becomes dry, remove it from your home right away.
• Consider using battery-operated flameless candles, which can look, smell and feel likereal candles.
• If you do use lit candles, make sure they are in stable holders, and place them where theycannot be knocked down easily.
• Never leave the home with candles burning.
As the first phase of the North Miller Road reconstruction is coming to a close, we wanted to make you aware of a TEMPORARY change. The intersection of North Miller Road and Geddes Road will become a four way stop until the project is completed in 2015. Part of the road project entailed the lowering of the road, which has been completed in the first phase, thus leaving a big elevation change between the new road north of Geddes road and the old road south of Geddes Road. Please use caution when traveling at that intersection until the signs are up and people become accustomed to the change.
Thomas Township Parks and Recreation is doing a survey of our residents as part of our 5 Year Recreation Plan.  The plan is required by the State of Michigan in order to apply for grant money from the State.  Please take a moment and click on the below link to take the survey.
https://www.surveymonkey.com/s/3N7SC92
Thank You for your time,
John Corriveau
Director of Parks and Recreation
April 4, 11 & 18; May 2 & 16; June 13 & 27; July 11 & 25; Aug 8 & 22; Sept 12 & 26; Oct 3, 10, 17 & 24.
Brush may be taken by the homeowner to the Township brush drop off site located at the northwest corner of Gleaner and Frost Roads.  No stumps, leaves, grass or commercial brush will be accepted.  The site will be open from 8 a.m. to 12 p.m.