Trash pick up is normal schedule!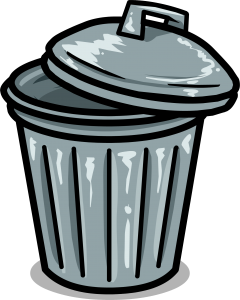 Trash will not be delayed this week due to Martin Luther King Day.
Drinking water quality has been the focus of the local and national news lately. Though our drinking water customers are served by the Saginaw Water Treatment Plant, it is totally independent of the problematic water systems located elsewhere and enjoys reliable and safe drinking water because of the hard work of many dedicated professionals. Highly trained and certified staff works around the clock to deliver your water each day, with hundreds of laboratory tests completed daily just to make sure that your drinking water meets or surpasses all federal and state requirements.
Under the federal Clean Water Act, each public water system is to provide its customers with a Water Quality Report each year. The report shows specific water quality parameters and test results. To view the 2016 Water Quality Report, please click the link.
Brush Drop Off Dates for 2017 are as follows:
June 2017 – 3, 17
July 2017 – 8, 15
August 2017 – 12, 26
September 2017 – 9, 23
October 2017 – 7, 14, 21, 28
Brush may be taken by the homeowner to the Township brush drop off site located at the northwest corner of Gleaner and Frost Roads. No stumps, leaves, grass or commercial brush will be accepted. The site will be open from 8 a.m. to 12 p.m.