There will be an informational meeting presented by Michigan Department of Transportation (MDOT) on Thursday, April 16, 2015 from 4:00 p.m. to 6:00 p.m.  at the Thomas Township Public Safety Building, 8215 Shields Drive, Saginaw, MI  48609.
The meeting will provide an opportunity of the public to meet with MDOT staff and ask question about road and bridge improvements along M-46 from Leddy Road to Kennely Road in Thomas Township.
Registrations for the 2015 Thomas Township Trash & Treasures Rummage Sales have begun!  This year the event will take place from Friday, June 26th until Sunday, June 28th, 2015.  Please click the link below to get started on your registration today!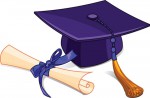 The Thomas Township Firefighters Association is offering three $500 scholarships to qualifying township residents.
Those eligible are any high school graduate or G.E.D. equivalent who resides within Thomas Township. The candidate must have earned a cumulative GPA of 3.0 or better.
The recipient must be pursuing or planning to pursue undergraduate, graduate, or job skills at an accredited university, college or a recognized trade school.
First consideration will be given to those entering an emergency services field.
The Thomas Township Firefighters Scholarship deadline is Friday, April 24, 2015.
All information submitted is confidential.
Click for complete information and application.
http://www.thomastwp.org/departments-services/fire-department/scholarship-information
As the first phase of the North Miller Road reconstruction is coming to a close, we wanted to make you aware of a TEMPORARY change. The intersection of North Miller Road and Geddes Road will become a four way stop until the project is completed in 2015. Part of the road project entailed the lowering of the road, which has been completed in the first phase, thus leaving a big elevation change between the new road north of Geddes road and the old road south of Geddes Road. Please use caution when traveling at that intersection until the signs are up and people become accustomed to the change.
April 4, 11 & 18; May 2 & 16; June 13 & 27; July 11 & 25; Aug 8 & 22; Sept 12 & 26; Oct 3, 10, 17 & 24.
Brush may be taken by the homeowner to the Township brush drop off site located at the northwest corner of Gleaner and Frost Roads.  No stumps, leaves, grass or commercial brush will be accepted.  The site will be open from 8 a.m. to 12 p.m.