New in 2013….even greater "ride wristband" discounts for this years Shields Summer Festival.  A total of 200 additional $6.00 discount coupons will be available to those 15 years old and younger on Thursday, June 20th at the Shields Men's Club pavilion area.  These additional coupons can be combined with the $3.00 off coupons  that have always been available each year on Thursday, June 20th for a total discount of $9.00 off a ride-all-day wristband or the $6.00 discount coupon can also be used alone on Sunday, June 23rd to discount your ride-all-day wristband.
On Friday, June 21st only the $3.00 coupon will apply with no discounts given on Saturday, June 22nd.
$3.00 discount coupons are available at the Thomas Township Office, 249 North Miller Road.
The 2013 Shields Summer Festival Flyer is here!  To check on all the special events that are part of the festival, please click here.
The 4th annual "Trash & Treasures" community wide rummages that you have registered for has an added bonus this year!  "Under the Rainbow" will be providing a truck to collect donations or your unsold goods.  The truck will be parked in the lot of the Thomas Township Public Safety Building (8215 Shields Dr.).  They will begin accepting donations on Saturday, June 22nd from 4pm until 8pm and continue on Sunday, June 23rd from Noon until 4pm. 
Applications are being accepted for the Shields Princess and Junior Princess as part of the Shields Summer Festival…read more.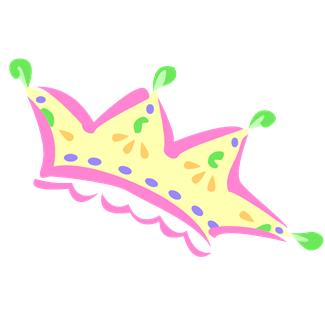 The 2013 Roethke Park Pool season will begin on Friday, June 14th and run through Sunday, August 18th, 2013.  Season passes are available at the Thomas Township Office, 249 North Miller Road.  For information on dates/times and season pass fees, please click here or call (989) 781-0151.
The Thomas Township Parks & Recreation Office is now accepting registrations for the 2013 Swimming Lessons at the Roethke Park Pool.  Registrations can be done on-line or  at the Parks Office (249 North Miller Road) .  For additional information, please call the Parks Office at (989) 781-0151.
2013 Swim Lessons Flyer & Registration
We have been receiving a number of inquiries asking why the wood stakes with the orange ribbons on them are all along North Miller Road.  The simple answer is that they are survey stakes used for identifying the road right of way between Gratiot Road and State Street.  They were installed by an engineering firm hired by the Saginaw County Road Commission (SCRC).  The purpose is to provide the survey drawings for beginning the design work to eventually improve the road.
 At this time, there are not any drawings of the possible improvements.  Any improvements that are done will not be started until 2014.  The Road Commission hopes to have some preliminary design work completed by late this summer.  Interestingly, this project was not really on the future radar screen until about a few weeks ago when the Federal government made some additional funding available.  The Road Commission decided that North Miller Road was the next road that was eligible to use this funding (not all roads meet the qualification standards), which got this whole process started.
 Obviously, if you drive Miller Road at all you know that the drainage is going to need to be improved substantially.  There are numerous pockets of water that have nowhere to go.  We understand that this will be one of the main points in the design.  As part of the solution to the drainage, they are looking at a curb and gutter road.  This would result in the road being lowered in several areas, the elimination of ditches and the re-grading of yards to the curb.  Meanwhile, the Road Commission is also going to be looking at the potential of making the length of the road a three lane road with a center turn lane to improve safety and overall traffic flow.  If you have any specific questions, please communicate with Ryan Whiteherse, SCRC Director of Engineering.  He can be reached at whiteherser@scrc-mi.org or 989-752-6140.