$55 Million Michigan Small Business Survival Grant Program to Open Application Jan. 19
On Thursday, January 14, the Michigan Strategic Fund approved the $55 million Michigan Small Business Survival Grant program to meet the urgent need of Michigan small businesses that have experienced a significant financial hardship due to the recent COVID-19 emergency "gatherings and face mask orders." The program was part of Senate Bill 748 signed into law by Governor Whitmer on Dec. 29, 2020.
The application period for the grant will open at 9 a.m. EST on Tuesday, Jan. 19 and run through Noon EST on Friday, Jan. 22. Grants of up to $20,000 will be awarded to businesses that are fully closed, with grants of up to $15,000 awarded to businesses that have been partially closed, or otherwise are open and can demonstrate an impact. All applications received during this period will be reviewed by the 15 economic development organizations, representing all 83 counties, that will serve as the administrators of these grants; funding is not first come, first serve.
Details on program guidelines, eligibility requirements and resources to help businesses prepare for the application process ahead of time are available at www.michiganbusiness.org/survival.
Notice is hereby given that the draft of the 2020 Thomas Township Master Plan update is available for public review and comment for 42 days (until January 21, 2021). Please click the link below to review the document. You can email any comments to planner@thomastwp.org or mail to the attention of Dan Sika, Community Development Director at 249 North Miller Road, Saginaw, MI 48609.
Thomas Township Master Plan update draft
Due to the increase in COVID-19 cases in the State, Saginaw County and especially our own community, in an effort to protect Thomas Township residents and employees, the Thomas Township Main Office, Parks Office and DPW Office will be closed to walk-in traffic until further notice. All payments can be made via mail, drop box or online. If making a large cash payment please call 989-781-0150 to make arrangements. All offices can be reached by phone from 8:00 a.m. to 5:00 p.m. Monday through Friday.

Our website now has a page dedicated to "Hometown Heroes", residents past and present who have had a banner purchased to honor them. These will be displayed along Gratiot Road on the streetlight poles. Along with their photographs is a small explanation by those who honored these individuals as to why they are their "Hometown Hero".
Please take a look here to see these honorees. Honored Hometown Heroes.
If you are interested in purchasing a banner for your "Hometown Hero" please click here.
Just a reminder that when you are making any payments at the Thomas Township Office they must be in the form of check, cash or money order. We do not accept credit or debit cards. Thank you for your understanding.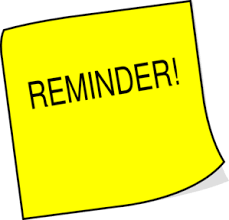 Pursuant to guidance from the Michigan Health and Human Services due to COVID-19, all Thomas Township passport services are suspended until further notice.
Please follow this link to search for other available facilities https://iafdb.travel.state.gov/DefaultForm.aspx
Excerpts from the Detroit Free Press
DON'T FLUSH WIPES DOWN THE TOILET, Officials Warn
While it makes sense to buy disinfectant wipes, hand sanitizer and facemasks during the COVID-19 pandemic, toilet paper has been flying off the shelves too, leaving many confused and toilet-paper less.
People have already started using common alternatives like wet wipes and cutting paper tower rolls into pieces. While the substitutes are creative, it's important to remember that these innocent alternatives will cause serious consequences because only toilet paper should be flushed down your toilet.
Personal wipes are especially misleading because they are often labeled "flushable" but they can clog sewer pipes and create "fatbergs"- enormous piles of goop, grease and garbage in the sewers. In 2018, a 100-foot long, 11-foot-wide, 6-foot-thick fatberg weighing 19 tons was found in southeast Michigan's Macomb County. This fatberg restricted flows and damaged sewer lines. It cost the County about $100,000 to remove.
Please don't flush baby wipes, cleaning wipes, tissues, paper towels, dental floss, cotton balls or swabs, cat litter, grease, prescription drugs or cigarette butts. All of these have a tendency to collect in your sewers and will clog it. Remember, just because it says it's "flushable" doesn't mean it is. My two-year old's stuffed Tiger was flushed down the toilet along with a few plastic army men. Guess what?
To view the 2019 Saginaw Region Water Quality Report, click here.
Brush Drop Off Dates for 2021 are as follows:
April 2021 – 3, 10, 17, 24
May 2021 – 1, 8, 22
June 2021 – 5, 19
July 2021 – 10, 24
August 2021 – 7, 21
September 2021 – 11, 25
October 2021 – 2, 9, 16, 23, 30
Brush may be taken by the homeowner to the Township brush drop off site located at the northwest corner of Gleaner and Frost Roads. No stumps, leaves, grass or commercial brush will be accepted. The site will be open from 8 a.m. to 12 p.m.