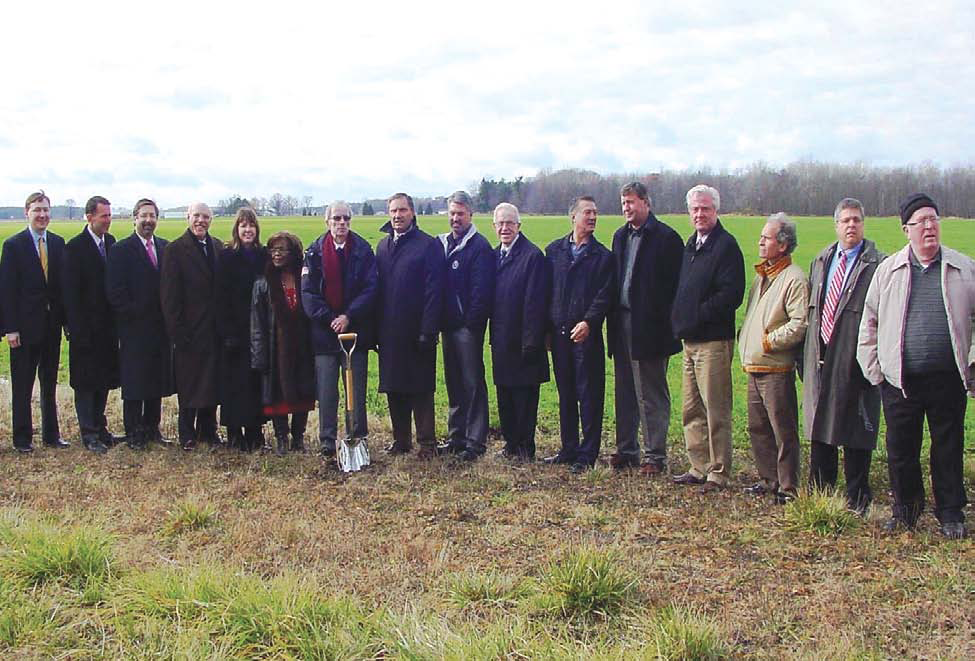 Saginaw Future, the Great Lakes Bay Region and the Michigan Economic Devel­opment Corporation recently celebrated the groundbreak­ing of the Great Lakes Tech Park.
Local leaders and eco­nomic developers worked with the State of Michigan to develop the 231-acre Solar Technology Park with parcels potentially available for no cost. Tax incentives and de­velopment assistance are also available. Strategically locat­ed within a mile of Hemlock Semiconductor, opportunities for collaboration and solar supply chain development are boundless.
"It has been our goal to provide shovel ready sites for the solar industry and today's action launches $4m in in­frastructure improvements, said JoAnn Crary, president of Saginaw Future. "Support from the Michigan Economic Development Corporation, Saginaw County and Thomas Township were key to mov­ing this initiative forward."
The Solar Technology Park is located at 705 N. Gra­ham Rd. (M-52) just north­west of the M-46 and M-52 intersection, 12 miles from I-75, 13.5 miles from MBS International Airport and will soon have complete infra­structure in place. The Park has the potential to locate up to six solar manufacturing facilities that would create hundreds of direct and indi­rect jobs, along with millions of dollars in new investment and new tax base.
"A tremendous amount of thanks goes to the people who made this project pos­sible. The Great Lakes Solar Technology Park will not only benefit Thomas Township, but all of Saginaw County, the Great Lakes Bay Region and the State of Michigan," said Thomas Township Man­ager Russell Taylor.
*Photo/Article Courtesy Of The Township Times