The 2015 Michigan Residential Building Code Section R105.1 states. Any owner or authorized agent who intends to construct, enlarge, alter, repair, move, demolish or change the occupancy of a building or structure or to erect, install, enlarge, alter, repair, remove, convert or replace any electrical, gas, mechanical or plumbing system, the installation of which is regulated by this code, or to cause any such work to be done, shall first submit an application to the building official and obtain the required permit.
Permit Applications: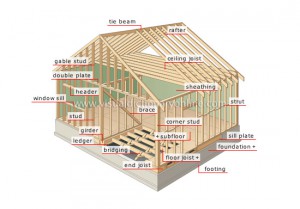 Construction Code Reference
Additional information on building codes can be found at the State of Michigan website or Building and Construction Quick Links.