This page is dedicated to those who have been honored by family, friends etc. by way of the Thomas Township "Hometown Heroes" banner project. Thomas Township and the Downtown Development Authority is proud to display the banners of those residents, past and present, who have served or are currently serving the United States of America.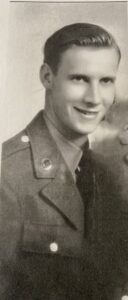 WILLIAM BOELK
ARMY-AIR FORCE STAFF SERGEANT
JUNE 1942-DECEMBER 1945
WORLD WAR II
My father, my hero!!
–Honored by: Judy Fanning
MARK FANNING
UNITED STATES MARINE CORPS SERGEANT
1995-2002
Mark has always been a great person. From a young age he was always focused on goals, always striving to be the best. He is a loyal and loving son, father, husband, brother, uncle and friend. Anyone that has the pleasure of knowing him is better because of him.
–Honored by: Judy Fanning
MARTIN HUMPHREY
ARMY E3
APRIL 20, 1976-JANUARY 10, 1979
KOREAN
Marty is a proud American who enlisted in the Army at the age of 17. He is a great man who has your back which makes him a great friend as well!
–Honored by: American Gasser Hot Rod Shop
ROBERT PAHSSEN
UNITED STATES MARINE PRIVATE FIRST CLASS
1951-1954
KOREAN WAR
Our father was a proud Marine. While serving our country he received the following medals; National Defense, Korean Service with 1 star, and the United Nations Service Medal. Bob was a honest and humble man. He was a loving father, grandpa and a dear friend to everyone. Bob passed away September 24, 1983 at the young age of 50. Gone but never forgotten.
–Honored by: Rick Pahssen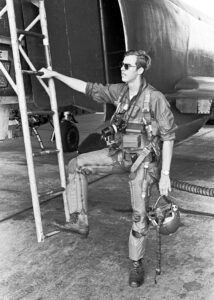 DAVID A. SOMMERS
UNITED STATES AIR FORCE SERGEANT
MAY 1969-MAY 1973
VIETNAM
I nominate my husband. Long before we were married he proudly served in the Air Force. He completed a tour in Vietnam as a combat photographer where he flew hundreds of hours documenting the Air Force role in the war. He earned an Air Medal and Commendation Medal. He then served two years with the air demonstration team, the Thunderbirds where he traveled the United States representing the Air Force. Ever since we have been married he has continued serving his community in various roles that was instilled in him during service to his country.
–Honored by: Edith Sommers
FLORENZIO M. ORNELAS
ARMY SP4-E-4
DEC. 8, 1964-AUG. 21, 1966
VIETNAM
I would like my spouse, Florenzio to be included in your "Heroes" banner program because he volunteered to go to Vietnam. He was very honored to serve his country. His family is very proud of him and feel he deserves to be included because he grew up in Shields and Saginaw. He did pass away on June 26, 2020.
–Honored by: Darlene Ornelas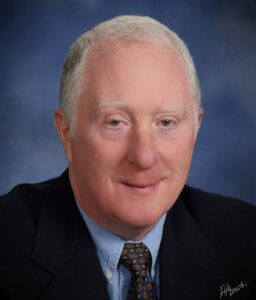 ARTHUR D NOEY
U.S. NAVY LT. COMMANDER
1971-1991
VIETNAM
Art Noey is proud to have served his country. He joined the U.S. Navy in 1963 and served for 28 years, three of those years were active duty. He was deployed aboard USS Midway and spent the better part of 1971 in Vietnam. In 1991, Lt. Commander Noey retired from the U.S. Navy, having thoroughly enjoyed his time getting to travel to places such as the Philippines and Japan being among his favorites. He credits the Navy with teaching him discipline. Today he owns and operates 3 Maytag stores between Saginaw and Frankenmuth.
-Honored by: Paige Breece
ROBERT EVEN
NAVY TORPEDOMAN'S MATE-THIRD CLASS USNR
JUNE 15, 1943-MARCH 15, 1946
WORLD WAR II
My father served his country starting at age 17. He was a resident of Thomas Township and also a business owner. He owned Paul Bunyan Meat Products.
-Honored by: Ann Pahssen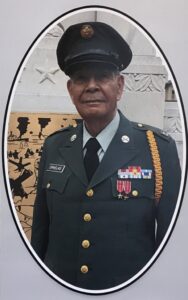 FRANK ORNELAS
U. S. ARMY
1952-1954
KOREAN WAR
My Grandfather is a strong man. His desire to give back to the community. He currently serves as the Michigan State Commander for the American GI Forum and assists with military funerals as a chaplain.
-Honored by: Alex Ornelas