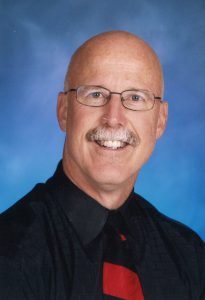 Trustee Craig Monahan
Term: 06/28/2017-11/20/2020
7580 Laurie Lane South
Contact Number: (989) 781-1323
cmonaha@swanvalley.k12.mi.us
Trustee Craig Monahan is a teacher and coach at Swan Valley High School. Craig was the Parks and Recreation Director in Thomas Township from 1983-1993 and started teaching at Swan Valley in 1994. For the past ten years, Craig has been a Thomas Township Parks Commissioner. He holds a Bachelor's degree from Central Michigan University and has a Masters degree in Educational Administration from Saginaw Valley State University. Craig is a member of the Knights of Columbus and past president of the Shields Kiwanis. Craig and wife Debbi have three children. Debbi is an elementary teacher for Saginaw Public Schools.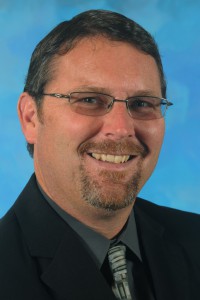 Trustee Mike Thayer
Term: 11/20/2016-11/20/2020
522 Fritzler Drive
Contact Number: (989) 781-5278 or (989) 233-6823
Trustee Mike Thayer is Athletic Director and Assistant Principal at Bay City Western High School. From 1995-2007 Mike was the Athletic Director, Middle School Principal and Teacher at Merrill Community Schools. He holds a Bachelors and Masters degree from Central Michigan University. He is a member of the Shields Lions Club and the Knights of Columbus.
Mike has been happily married to his wife Lynda for over 20 years. They have two daughters; Kelsey and Kennedy. Lynda is a teacher for Swan Valley Public Schools and serves on the Thomas Township Library Board.

Trustee David Sommers
Term 7/28/2016 – 11/20/2020
3664 N. River Road
Contact Number: (989) 751-8517
Dave and his wife have lived on the Tittabawassee River since 1983.
He retired from The Saginaw News in 2009 after 30 years as a staff photographer and Photo Department Manager. Prior to the Saginaw News, Dave was a staff photographer and television producer for Dow Chemical Company in Midland.
Dave is a veteran of the United States Air Force. He served one year as a combat photographer in Vietnam earning an Air Medal and Commendation Medal. Dave also served with the Air Force Thunderbirds for two years a team photographer and public affairs liaison.
Dave has been a member of the Thomas Township Fire Department since 1996 and is currently an Assistant Chief. He is also President of the Thomas Township Firefighters Association.
Dave has chaired the Thomas Township Zoning Board of Appeals.
He is currently President of the Saginaw-Tittabawassee Rivers Contamination Community Advisory Group.
He and his wife have two adult daughters.
Trustee Tara DeLine
Term 11/7/2018 – 11/20/2020
1649 Horseshoe Circle
Contact Number: (989) XXX-XXXX
Tara is a lifelong resident of Thomas Township, where she resides with her husband and two children.
She previously served as a Park Commissioner for Thomas Township Parks.
Tara began her role in Thomas Township as a seasonal worker for the Parks and Recreation Department.
Tara currently teaches in the Swan Valley School System as an elementary teacher at Shields Elementary.