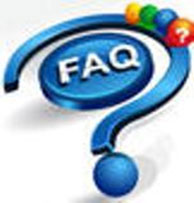 What's UP? Frequently asked questions…………
How do I contact the Department of Public Works? We are located at 251 Miller Ct, Saginaw, MI 48609. Our phone number is (989) 781-6438. Our office hours are 8 am -5 pm, Monday through Fridays. You may email us by clicking this link:

What are all these colored flags in my yard? Those flags mark underground utilities for contractors under the MISS DIG system. Many utilities are buried underground such as water, sewer, electric, cable, natural gas, and cable TV. These markings allow us to work safely. Please do not remove these flags until construction activities are completed. As a homeowner, you too can access this service and dig safely on your property. Click this link for additional information:
We have a street light that is out. Who do I contact? Those street lights can be reported to the Township main line at (989) 781-0150, or by clicking this link:
My storm water drain is not draining properly. Who do I contact?
The storm sewers are not operated by Thomas Township. In most cases, the Saginaw County Road Commission operates and maintains these systems. To report a concern regarding storm sewers or drains please call (989) 399-3762 or by clicking this link: