Amish Country Bulk Foods Store
Recently opened in Thomas Township, the Amish Country Bulk Foods Store offers Amish and Michigan made products for purchase. 
The store, located at 7765 Gratiot Road, offers Amish cheeses, salves/ointments, popcorn, jarred goods, noodles, candy and much more.  Pasties are also available for purchase with beef, chicken, elk, buffalo and venison to name a few.  For the veggie lovers you may want to try the spinach and feta or broccoli/three cheese.
"Fresh Baked Fridays" feature homemade breads, cookies, and fruit turnovers.  Pies can be ordered and purchased also.
The store also has Traverse City cherry products and gluten free products available.
Business hours are Tuesday through Friday from 10am-6pm and Saturdays from 10am to 4pm.
Sushi "n"
Offering Sushi and other Japanese foods, Sushi "n" has opened in Thomas Township at 7395 Gratiot Road.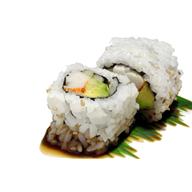 Stronghold Martial Arts Center
 Stronghold Martial Arts Center is now open at 6891 Gratiot Road offering classes in the Martial Arts, fitness and self-defense.  Business hours are Monday through Friday from 11:00 am-9:30 pm.  You can contact the center by calling (989) 385-0987
Action Wireless
Offering prepaid cellular telephones and accessories, Action Wireless LLC is located at 6881 Gratiot Road in Thomas Township.  Hours of operation are Monday through Friday from10:00 am until 6:00 pm, Saturday 10:00 am until 5:00 pm.  The store is closed on Sundays.  You can visit them on the web at www.getactionwireless.com or call (989) 401-1516.