Trustee Ellen Ryder-Petre
Term: 11/20/2016-11/20-2020
2074 Manchester
Contact Number: (989) 781-6620
Trustee Ellen Ryder-Petre is a Senior Counselor/Psychotherapist serving Saginaw and Bay City. She has a Masters Degree in Social Work from Michigan State University. She is a member of the Thomas Township Downtown Development Authority. She has served on the Advisory Board for SVSU Masters in Social Work program and was Vice President of the Saginaw County Republican Women's Club. Ellen has served on several church boards and in a variety of civic organizations. She is chairperson of the Thomas Township Policy Committee and a member of the Public Safety Committee.
Trustee Tom Radewahn
Term: 11/20/2016-11/20/2020
Contact Number: (989) 781-0150
Trustee Tom Radewahn is an Insurance Counselor and Realtor/Broker for his 4th generation family business Mid-Valley Insurance and Radewahn Real Estate. The one-time Township Supervisor (Tom was elected in 1988 and served one term) now has two sons in the family business, and he felt the time was right to step back into the Township political arena. Over the past twenty years, Tom has held positions on the Planning Commission, the Parks and Recreation Commission and is currently the sitting Chairperson of the Thomas Township Downtown Development Authority. In his spare time, Tom along with his wife Lynell enjoy biking, dog sledding and hunting.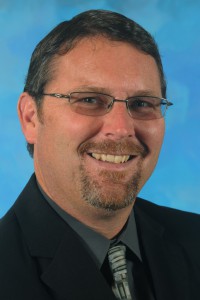 Trustee Mike Thayer
Term: 11/20/2016-11/20/2020
522 Fritzler Drive
Contact Number: (989) 781-5278 or (989) 233-6823
Trustee Mike Thayer is Athletic Director and Assistant Principal at Bay City Western High School. From 1995-2007 Mike was the Athletic Director, Middle School Principal and Teacher at Merrill Community Schools. He holds a Bachelors and Masters degree from Central Michigan University. He is a member of the Shields Lions Club and the Knights of Columbus.
Mike has been happily married to his wife Lynda for over 20 years. They have two daughters; Kelsey and Kennedy. Lynda is a teacher for Swan Valley Public Schools and serves on the Thomas Township Library Board.

Trustee David Sommers
Term 7/28/2016 – 11/20/2020
3664 N. River Road
Contact Number: (989) 751-8517
Dave and his wife have lived on the Tittabawassee River since 1983.
He retired from The Saginaw News in 2009 after 30 years as a staff photographer and Photo Department Manager. Prior to the News Dave was a staff photographer and television producer for Dow Chemical Company in Midland.
Dave is a veteran of the United States Air Force. He served one year as a combat photographer in Vietnam earning an Air Medal and Commendation Medal. Dave also served with the Air Force Thunderbirds for two years a team photographer and public affairs liaison.
Dave has been a member of the Thomas Township Fire Department since 1996 and is currently an Assistant Chief. He is also President of the Thomas Township Firefighters Association.
Dave has chaired the Thomas Township Zoning Board of Appeals.
He is currently President of the Saginaw-Tittabawassee Rivers Contamination Community Advisory Group.
He and his wife have two adult daughters.