This Month's Current Featured Business:
Thomas Fuel & More (Marathon)!
Please click here to view the full article with business information,location, and times!
The purpose of the page is to familiarize the community with businesses that are located in Thomas Township and the services/products they offer. Each and every business located in Thomas Township has the opportunity to appear as our "Featured Business". There is no cost to the business to do so. If your business is interested in participating, please contact the Thomas Township Office at (989) 781-0150 or email operator@thomastwp.org.
The Fire Department wanted to share some sobering fire facts about fatalities in Michigan with you.
We want you and your family to be safe, call us if there is any questions or concerns about this information at 989-781-4141.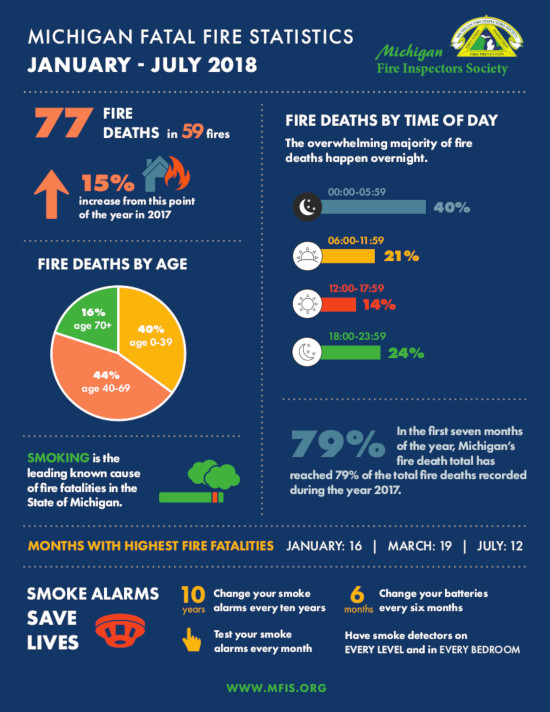 Drinking water quality has been the focus of the local and national news lately. Though our drinking water customers are served by the Saginaw Water Treatment Plant, it is totally independent of the problematic water systems located elsewhere and enjoys reliable and safe drinking water because of the hard work of many dedicated professionals. Highly trained and certified staff works around the clock to deliver your water each day, with hundreds of laboratory tests completed daily just to make sure that your drinking water meets or surpasses all federal and state requirements.
Under the federal Clean Water Act, each public water system is to provide its customers with a Water Quality Report each year. The report shows specific water quality parameters and test results. To view the 2017 Water Quality Report, please click the link.
http://www.saginaw-mi.com/pdfs/Saginaw-Region-2017-CCR.pdf